8/9/2021
Timberline families,
Welcome Back. This year is going to be a great year for Timberline students and families. We are going to provide the best year in Timberline history! We will accomplish this by working together, providing amazing opportunities for our kids, and expanding leadership opportunities for all learners. All Timberline learners include every student, staff, and stakeholder. Our vision is that "All Timberline students will acquire the essential knowledge, skills, and drive to achieve their personal vision of success." In order to support your child most effectively, we need your help. Please stay connected with the school and your child's teacher(s), promote the importance of education for your child, support excellent attendance, and check on your student's progress regularly. Please attend school activities and provide your input. We believe in a strong family school partnership in order to help students succeed.
We have been fortunate to add excellent staff this year and provide some amazing new opportunities for students while maintaining existing programs. Carolyn Conder has been hired to teach electives in both elementary and secondary. Sam Garrett will be teaching secondary electives. Larry Bassett has been hired as a new para-professional. He has experience with the Lewiston School District and is going to be a great addition to our staff. Derrik Larson has been hired as our new maintenance supervisor and has already begun to improve our school greatly.
We are currently recommending facemasks for students and staff, but not requiring them. We will continue sanitizing our building frequently and modify protocols as necessary in response to the pandemic.
Our building plans to replace the 4th and 5th grade classrooms are continuing to move forward but will take much longer than expected. We will have 4th and 5th in the classrooms on the east side of the building for this school year and have moved the intervention trailer next to those buildings. I am optimistic that these buildings are temporary and look forward to celebrating a new addition to the k-3 building soon.
Please stay connected with us through our facebook page, instagram, website, and on skyward (student grades, attendance, etc). From time to time, we publish photos of students and staff engaged in fun and unique activities on our facebook, instagram, and website. Please notify the office if you would like to have your child's photo excluded from any publications.
I have included some relevant activities and dates below. See you soon and welcome back!
8/12/21 (8:30-2:00) New Student Registration (K-12)
8/16/21 (8:30-2:00) New Student Registration (K-12)
8/16/21 (8:30-2:00) 11th and 12th Grade Student Scheduling
8/17/21 (8:30-2:00) 11th and 12th Grade Student Scheduling
8/19/21 (5:00-6:30 PM) Back to School Meet and Greet (K-12)
8/25/21 (7:50-3:36) FIRST DAY OF SCHOOL (K-12)
NOTE: Students in grades 6-10 have been pre-registered and do not need to come to school for registration. Schedules will be mailed and emailed this week. Please contact Mrs. Cook with revisions.
NOTE: Returning students in grades 1-5 do not need to register unless they are new students.
FOLLOW TIMBERLINE STUDENTS AND STAFF
https://www.facebook.com/profile.php?id=100008426618608
https://www.facebook.com/timberlineboosterclub171
Jason E. Hunter
Principal
See you soon!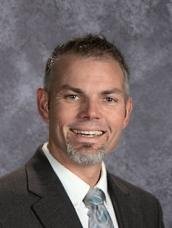 Mr. Jason Hunter
Principal / Timberline Schools
Phone: 208-435-4411