8/1/2022
Timberline families,
Welcome to the 2022-23 school year. I am confident this will be a great year for your child at Timberline and a positive experience for you. Timberline is better than ever with a solid staff and growing opportunities for students. Our staff is committed to providing your child with a positive school climate and excellent academic opportunities. We look forward to working with you and your child this school year.
We have had some positive changes to our staff this year with one new teacher, and several moves within the building. Mrs. Kirsten Anderson was hired as a new elementary teacher and will be teaching 3rd grade this year. Mrs. Morris was hired as Title 1 specialist and interventionist in our building and will help us provide academic and behavior interventions for students. Mrs. Angela Anderson moved to 5th grade, Mrs. Brown moved to 4th grade, and Mrs. Richardson moved to 1st grade.
Our new addition is beginning to take shape. The addition consists of four classrooms which will replace the damaged modulars. Once the addition is complete, we will no longer have modulars at Timberline. This is an exciting change to our campus and will benefit students for years to come.
It is vital that you remain connected with your child's education. Students who have families who are consistently connected with their education perform very well at Timberline. Some tips include: requiring your child to attend school 90% or more of the time, checking daily with your child on what they worked on at school, communicating regularly with their classroom teacher, and (for older students) checking skyward frequently for grades, missing assignments, and attendance information.
Please stay connected with us through our facebook page, instagram, website, and on skyward (student grades, attendance, etc). From time to time, we publish photos of students and staff engaged in fun and unique activities on our facebook, instagram, and website. Please notify the office if you would like to have your child's photo excluded from any publications.
I have included some relevant activities and dates below. See you soon and welcome back!
8/10/22 (9:00-2:00) New Student Registration (K-12)
8/11/22 (9:00-2:00) 7th-9th Grade Student Scheduling
8/15/22 (9:00-2:00) 10th-12th Grade Student Scheduling
8/23/22 (6:00-7:00 PM) Back to School Night (K-12)
8/24/22 (7:50-3:36) FIRST DAY OF SCHOOL (K-12)
NOTE: Students in grades 6-9 have been pre-registered and do not need to come to school for registration. Schedules will be mailed and emailed this week. Please contact Mrs. Cook with revisions.
NOTE: Returning students in grades 1-5 do not need to register unless they are new students.
FOLLOW TIMBERLINE STUDENTS AND STAFF
https://www.facebook.com/profile.php?id=100008426618608
https://www.facebook.com/timberlineboosterclub171
Jason E. Hunter
Principal
See you soon!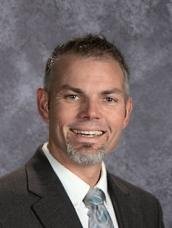 Mr. Jason Hunter
Principal / Timberline Schools
Phone: 208-435-4411